We are the area's leading seller and servicer of Lantech Stretch Wrap machines.
Lantech, the leader in secondary packaging solutions, builds stretch wrappers, case erectors, shrink wrap machine, palletizers, and palletload conveyors to unmatched quality standards. Founded in 1972, Lantech has more than 65,000 stretch wrap machine placements worldwide and more than 150 U.S. and foreign patents for its stretch wrapping innovations. Its Global network of 175 sales offices and Technical Packaging Center can provide the stretch wrapping, case equipment, shrink packaging, palletizing and conveying solutions to improve productivity and reduce packaging costs.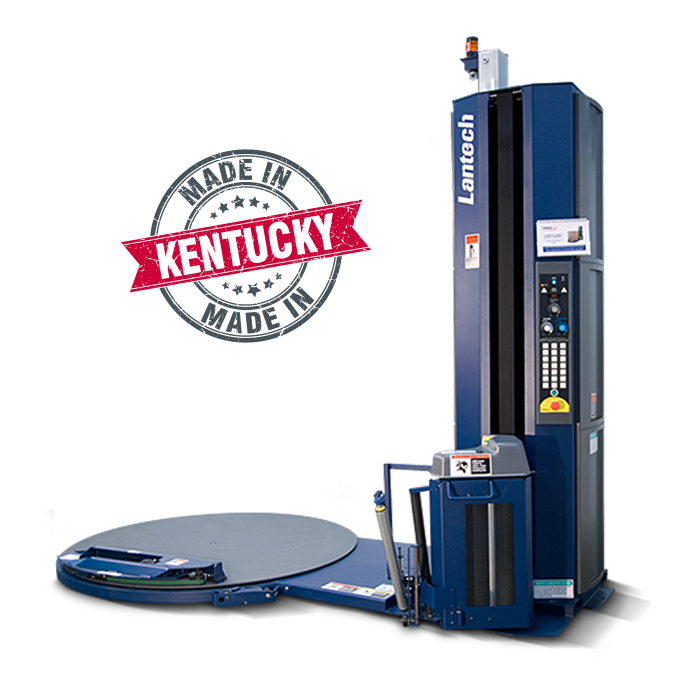 EASY SUPPLY PROGRAM
The Easy Supply Program (ESP) is designed to protect your business and save you money. We will manage the flow of needed materials to ensure your optimization.
·         Guaranteed zero shortages or overages
·         Reduce money tied up in inventory
·         Free up warehouse space
·         Reduced administrative expense and enhance customer service
ESP includes equipment preventative maintenance, creating less shut downs.
ESP is sustainable for the long term. Our partners have over a decade of benefits and millions in savings with this program.

4500 Progress Blvd.
Louisville, KY 40218
502.634.2800
800.357.2800
fax: 502.635.7935
© 2022 Shippers Solutions