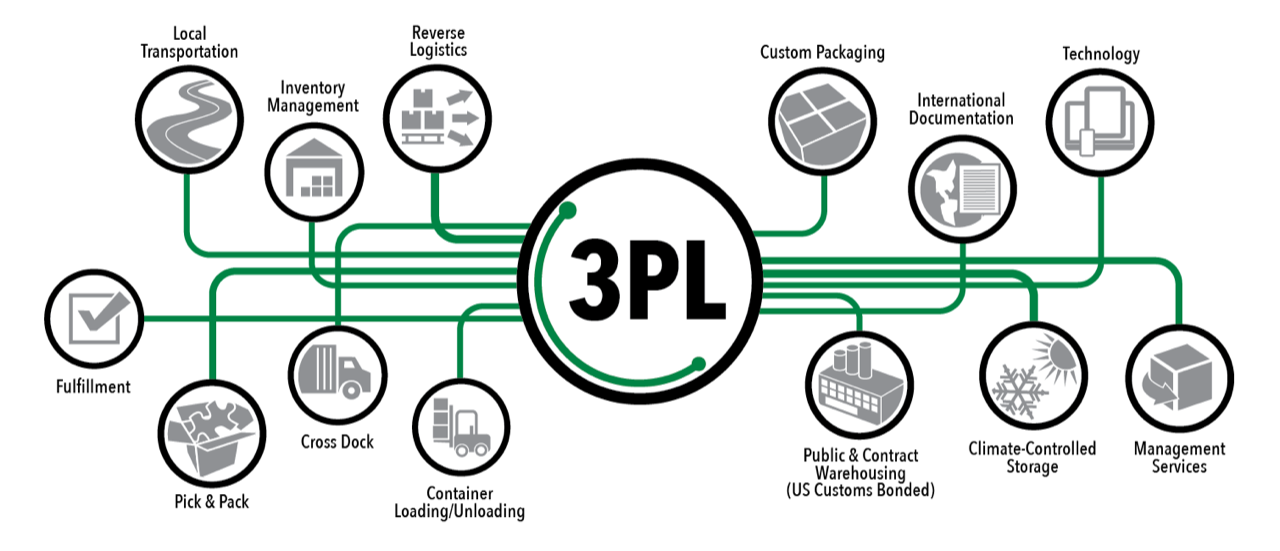 Shippers Solutions' full line of third-party logistics (3PL) services includes warehousing, shipping, and fulfillment. By leveraging our personal expertise in distribution services we're able to identify and resolve persistent logistics problems to help our partners minimize hassles, expenses, and ultimately increase the effectiveness of their supply chains. Our highly experienced staff operates short & long-term warehousing, cross-docking, fulfillment, e-Commerce, repacking, inventory management and regional transportation.
Shippers Solutions (SSCo) knows first-hand that selecting a reliable partner for warehousing, shipping, and fulfillment services can be a daunting task. That's why we decided to create a full-service operation to store, manage, and ship our own material. The program worked so well that we decided to expand our warehousing, shipping, and fulfillment services to other distributors. SSCo's comprehensive 3PL services were designed to take the worry out of storing and handling your inventory so you can focus on growing your business. From Pick, Pack & Ship to order fulfillment, Shippers Solutions has you covered.
SSCo excels in providing flexible warehousing, managing overflow needs, and meeting business growth requirements. Whether your products are raw materials, finished goods or aftermarket parts, we have your solution.  We can even provide flexible demand-driven space to meet your needs.
Our spacious distribution warehouses are centrally located in Louisville, Kentucky. Deliveries to major cities such as Nashville, Indianapolis, Cincinnati, and St. Louis are all simple one-day trips from 100 to 260 miles on major highways.
You can rest assured SSCo's dedicated team of 3PL professionals will keep your products stored safely and shipped efficiently to avoid disruptive interruptions in your business' operation.
If you'd like to learn more about our warehouse or other 3PL services, please fill out and send us the brief form below and one of our customer representatives will quickly respond. Or if you're ready to talk now, give us a call at 800.357.2800.

4500 Progress Blvd.
Louisville, KY 40218
502.634.2800
800.357.2800
fax: 502.635.7935
© 2022 Shippers Solutions